The Hope Museum Board

  Dr. David Kalin, MD MPH
Dr. Kalin is the founder and chairman of the International Board of Medicine and Surgery. Dr. Kalin is a Fellow of the American Academy of Family Physicians. He is board-certified in Family Practice, has a background in Emergency Medicine, and is a certified Independent Medical Surgery.  Dr. Kalin's practice in Tampa, Florida focuses on patient wellness and medical-legal issues.
Alisa Savoretti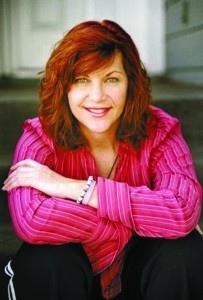 Ms. Savoretti is a serial entrepreneur, and the CEO of My Hope Chest, a social benefit 501(c)3 organization focusing solely on breast reconstruction surgery for uninsured and underinsured breast cancer survivors. She was diagnosed with breast cancer at the age of 38 and has for more than a decade, dedicated herself to help women afflicted with this disease, helping make them whole again.
 Dr. Charles Lewis MD, MPH
Dr. Lewis is board certified in General Preventive Medicine and Public Health and practices in Tallahassee, Florida. He is the author of Enteroimmunology, a medical textbook on chronic and inflammatory disease prevention, as well as other books and medical research papers. He is a medical device designer with several patents and is a medical industry consultant. He serves as an adviser for the College of Integrative Medicine and for the LPP Fusion energy project. He has served on several community and educational boards.
Director of International Outreach: Dr. Vijay Sharma

The Hope Museum grew out of concept first proposed by Dr. Sharma. He is an internationally recognized, award-winning cosmetic and restorative surgeon practicing in Mumbai, India. He is board certified by the International Board of Cosmetic Surgery and by the International Board of Plastic Aesthetic & Reconstructive Surgery. He is an author, teacher, and developer of surgical techniques. He has served on the board of directors of the International Academy of Cosmetic Surgery and is currently an executive director of the International Board of Medicine.
Director – Art & Design, The HOPE Museum : Dr. Janhavi Sharma

Dr. Janhavi Sharma is one of the Finest Worldwide Artists with her talents exhibited in mastering Creative Illustrations and Beautiful Artwork, which has earned her position with the International Board of Medicine & Surgery (IBMS) as Director, IBMS Medical Illustration, Art & Design. She has been actively working on her dream project of her late father Dr. S.D. Galviya who provided her this heritage of art and she is also in the process of authoring her book titled "Breast Beauty-In Hindi Literature" exclusively for The HOPE Museum." She derives her inspiration and motivation from the Melodious Sound Of Worship Centers & Temples, the attractive sights of Ancient Cultural Indian cities such as Khajuraho, Ajanta, Ellora, etc., Indian Culture & Ocean Of Knowledge and expresses them in her Creative Artwork.
Susana Lewis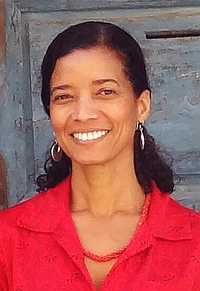 Mrs. Lewis holds a Bachelor of Science degree in Accounting, and she has several years experience as a business manager. She is the author of A Taste of Paradise: A Feast of Authentic Caribbean Cuisine and Refreshing Tropical Beverages for Health and Vitality. She is an educator and has taught high school Spanish, middle school after-school science, English as a foreign language to recent immigrants, and other programs.
Director – HealthCare Executive Connections : Dr. Steven Harding Moss
Dr. Steven Moss is certified in Hand Surgery and Orthopedic Joint Replacement Surgery and practiced at the Suncoast Orthopedic and Arthritis Center, Brooksville, Florida. His specialties include Hand Surgery and Arthritis Surgery. Dr. Moss is currently the IBMS Director for Emerald Circle of the Finest Healthcare Providers Worldwide and is the Director of HealthCare Executive Connections for the HOPE Museum. Dr. Moss has also received several awards in his career, including Outstanding Paper Award in Senior Residency Research. Dr.Moss's medical society memberships include Ameritus Fellow, American Society for Surgery of the Hand (ASSH) , Fellow of AAOS and Fellow of ACS.
Kathy DeCesare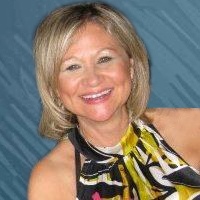 Ms. Decesare is a successful entrepreneur and founder of Medical Tourism Associates, a company that helps patients needing various surgeries that they are either unable to afford or which their medical plans don't cover. The company connects patients with doctors internationally, in areas where the care is more affordable and has helped many patients who were in crisis situations. Currently, Kathy is a Senior Account Representative for the country's top advertiser of luxury homes, the duPont REGISTRY.
Communications Secretary and Public Relations Director : Mr.Peter DeCicco

Mr. DeCicco has 20 years of experience in public relations and marketing in the healthcare industry. Currently, he assists in helping women and men struggling with addiction, co-occurring disorders, PTSD and homelessness. He also works with Veterans issues and fundraising. Peter attended the State University of New York at Delhi.
        Mr. Adnan Rehman
Mr. Adnan Rehman is the CEO, Terra Construction Group, Florida.Prior to acquiring Terra, Adnan served as a City Engineer/Senior Project Manager for the city of St. Petersburg, Florida. He has a B.S. in Civil Engineering and Technology, and an M.S. in Civil/Environmental Engineering. As President and CEO, Mr. Rahman is responsible for strategic planning, policies, procedures and implementation as the companies move forward.
Director of Architecture : Mr. Randy Sides
Mr. Randy Sides, renowned architect and Chairman of the Board for his firm JHS Architecture: Integrated Design, used his company's resources to develop the prototype design for The HOPE Museum. Since cofounding JHS Architecture in 1986 Randy Sides has had the opportunity to be responsible for the construction Contract Administration in excess of $500 million dollars of new and renovated construction throughout the Southeastern and Middle United States. These projects include Hotels, Condominium Hotels, High-rise and Low-rise Hospitality Resorts in coastal environments, Hotel Convention and Spa Resorts as well as Medical Sustainable Health Care Facilities such as Hospitals, Out Patient Care and Physician Medical Offices.
Media/Outreach Director, FundRaising Operations  : Bill Sefekar
Brings to the HOPE Museum a wide range of talents and experience, as a writer, teacher, author, musician and government planner. He has acquired a number of assets to help in the development, and progress to see the Museum become a reality. It's in his DNA, as apparent by the writing of his 2nd book, "American Dreamer: A Look into the Life of My Father, Joe Baby". Joe Sefekar was Administrator in the building of the Hirshhorn Museum and Sculpture Garden on the Capital Mall in Washington, D.C. and CFO in the construction of the Ruth Eckerd Hall, Performing Arts Center in Clearwater, FLA, among other things. A zealous student of history, Mr. Sefekar spent over 10 years, from 1997 to 2008, in collaboration with his father Joseph review­ing his writings, philosophizing and saving mem­o­ra­bil­ia of his life which spanned almost a century. Mr. Sefekar was the Producer and Director of the Public Access TV Show, "B'nai B'rith Presents Jewish Life in Tam­pa Bay." The program received numer­ous awards dur­ing the 170 shows that aired from 1994 to 2007. He has resided in the Tampa Bay area for many years.